Moisture Control Solutions in Greenwood, Greenville, and Upstate, SC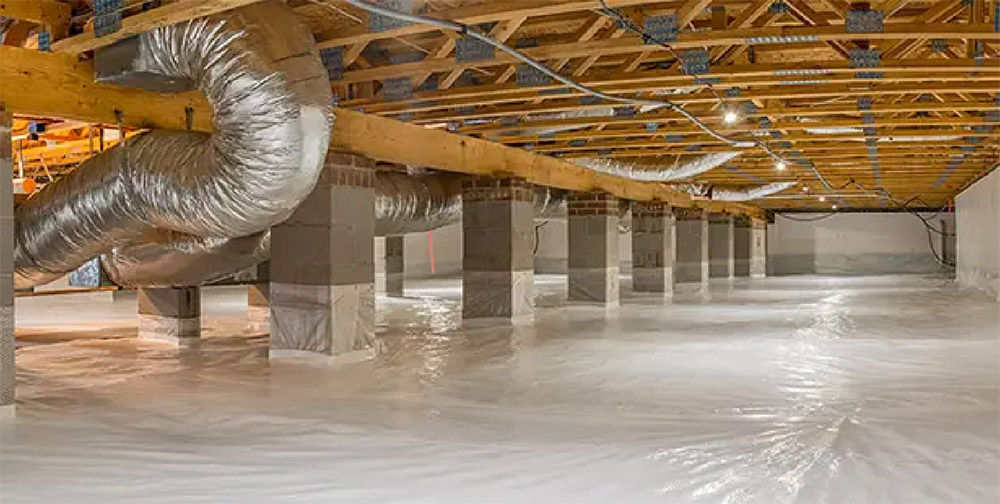 If your house has a crawl space, you've probably noticed the foundation ventilation outside your home. Initially, natural ventilation was the solution to circulate and replace the air in the crawl space with fresh air from the outside. Yet, studies have shown that ventilated crawl spaces do not keep out humidity and moisture as well as those that are encapsulated.
At American Termapest, we offer several crawl space encapsulation solutions for new construction and residential homes throughout Greenwood, Greenville, and Upstate, SC.
Even without warm, moist air entering through the ventilation or by condensation, groundwater vapors below your home can also cause crawl spaces to be damp. To help keep humidity levels in check, American Termapest encapsulates crawl spaces using the CrawlSpace Care® system.
CrawlSpace Care® is designed to close and protect your home's crawl space. By reducing moisture underneath your home, the final result is a crawl space that is sealed tight, dry, and pest-free. In addition to crawl space encapsulation, we also offer residential pest control services for anything that happens to sneak in.
Benefits of Crawl Space Encapsulation
Don't let your home fall victim to the damage of excess moisture in your crawl space. Schedule a free inspection, and our experienced technicians will gladly answer your questions and concerns and determine whether crawl space encapsulation is right for your home.

Worried About Moisture Underneath Your Home?
Schedule your free on-site inspection today.